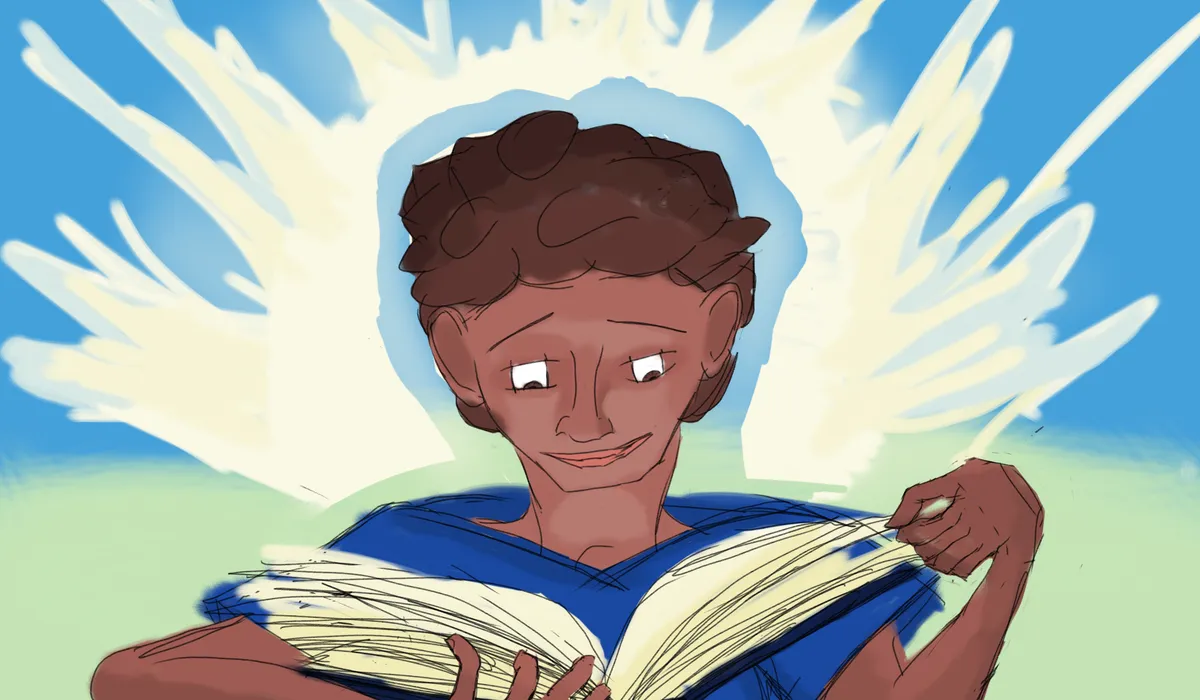 Book creation for my kids; and yours too.
Guide for textbook
Textbook is a web app for quickly creating opinionated pdf files for printing as children's books.
Features
Build childrens books fast ⚡️
opinionated design 🧐
Type // for pagebreaks 🛠️
images auto centered (with rounded edges) 🥳
Images are automatically optimized for small file sizes 🐀
Instantly add pagebreaks on sentence ends 😱
dynamic book preview 🩻
Extra whitespace automatically cleaned up 🏳️
Page count, word count, and character count (can be added to the cover) 🔢
2 print styles 🖨️
A clean user interface 🌄
Mobile first design 📞
That's amazing, why though?
I have young children who are learning how to read and I love making books for them out of meaningful content. I tried a few different ways to make homemade books, and found I liked this method my mom showed me for its balance of sturdiness, smooth feel, and time to build.
I built Textbook because I wanted to bypass the time spent on centering images, getting the text on the right page (handling text boxes and pagebreaks), and focus on the content. I wanted to be able to take a great story or a few paragraphs of text, copy and paste, drop in page breaks and pictures and print. It has been a huge help to generate books on the fly and I love using it! I hope you will too.
What type of books does it make?
Here are a couple of examples.
With just staples, you can make the spine of the book soft like this.
Or you can use tape over the rough spine, after stapling, like this.
How To Use Textbook
We have a space to input a title and subtitle.
Here we can preview each page, and see how content is split up page to page.
We can also add images in the page preview.
To add an image from the web you can right click an image on the internet and select copy image link, then paste it into the img url area on the page you want it on. Then click add.
Below that we find the word, page, and character counts, and an indicator of whether or not the back page info will be included. These will be grey if not displayed on the book and black if displayed, and can be toggled on the settings menu.
Next is the main editor. Here is where you will add the main content of the book. Anywhere you add // will be a page break. White space such as (spacebar), and (tab) will be ignored before and after pagebreaks. Any extra space between words will be removed. Newlines are ignored, so you can use them while editing for clarity in the editor.
The settings menu can be found here, or opened with Meta key+ / (⌘ ⊞ 🐧).
From here we can print the book when finished.
This option lets us add a page break after any sentence end in our text. Its great for when you paste in a chunk of text and want a starting point to edit from.
We find toggles to display the counts on the front page, the back cover info.
There is a toggle for smooth spine and rough spine.
Smooth spine will order the pages so that the covers will be wrapped around the book. This gives the book a smooth spine after you've stapled it. When using this option printing the cover page on cardstock adds a little more sturdiness to the book.
Rough spine will order the pages so that they are folded just like the rest of the pages. This leaves the spine feeling rough, but you can add a piece of tape to give it the same smooth feeling. This way the cover pages have the same folded sturdiness as the rest of the pages.
Soon I hope to add two more styles that would be aimed at further reading levels and fit more text on the page.
How to make the book
Print the .pdf
Print single sided
Select two pages per sheet
Fold the pages so that the blank side is folded inward.
Smooth spine will then add the pages in between the cover. Rough spine will just place the pages in order, with the covers in the same orientation.
Adjust and line up the pages and three staples down the spine.
With the rough spine layout you can add a peice of tape down the back.
All done, enjoy!
---
Textbook was made by Quddús George at Ridvan.org. Ridván offers software consulting and builds projects of all different types from websites and mobile apps to desktop applications and server software. If you are looking for a solution or support reach out at https://ridvan.org.